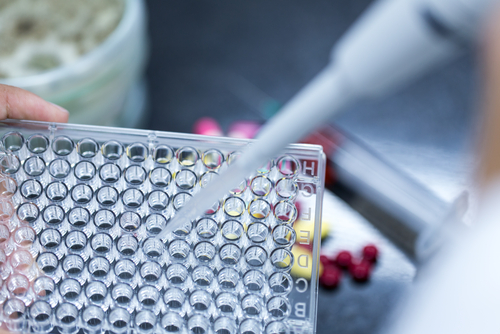 Shedding light on problems with microplates developed from plastics
Our Director of Extractables & Leachables, Eric Hill, along with Steve Martin and Christopher Weikart of SiO2 Medical Products, Inc. authored an article published in SLAS Technology last spring titled "Characterization of Extractable Species from Polypropylene Microplates". This piece was written to introduce an extractables study performed on common microplates manufactured with plastic materials obtained from five different vendors. In the study the extractables profiles of all five plate types were examined and extractables were detected in each.
Plastic lab consumables have been widely used by laboratories since they are safer, less expensive, and more convenient, however, they do have downsides.  Take a read to gain an understanding of the potential effect these organic extractables can have on protein binding during use in bioassays, and the storage of biologics.