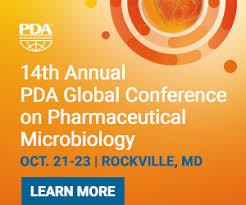 October 21-23, 2019
Visit us at our exhibit!
The 14th Annual PDA Global Conference on Pharmaceutical Microbiology continues the ongoing tradition of addressing the opportunities and challenges most relevant to the future of microbiology in today's global market. Join new and seasoned professionals from all facets of the field, including global industry, academia, and regulatory authorities, to share insights on how to best prepare for the future through the sharing of best practices, development of standards, and integration of innovative technologies.
If you'll be there be sure to visit us at our exhibit and learn more about how our excellent service, modern facility and cutting edge technology can make a difference for your projects.
Want to speak to someone sooner? Call us at 603-893-3758 to talk to a representative or email sales@bostonanalytical.com.