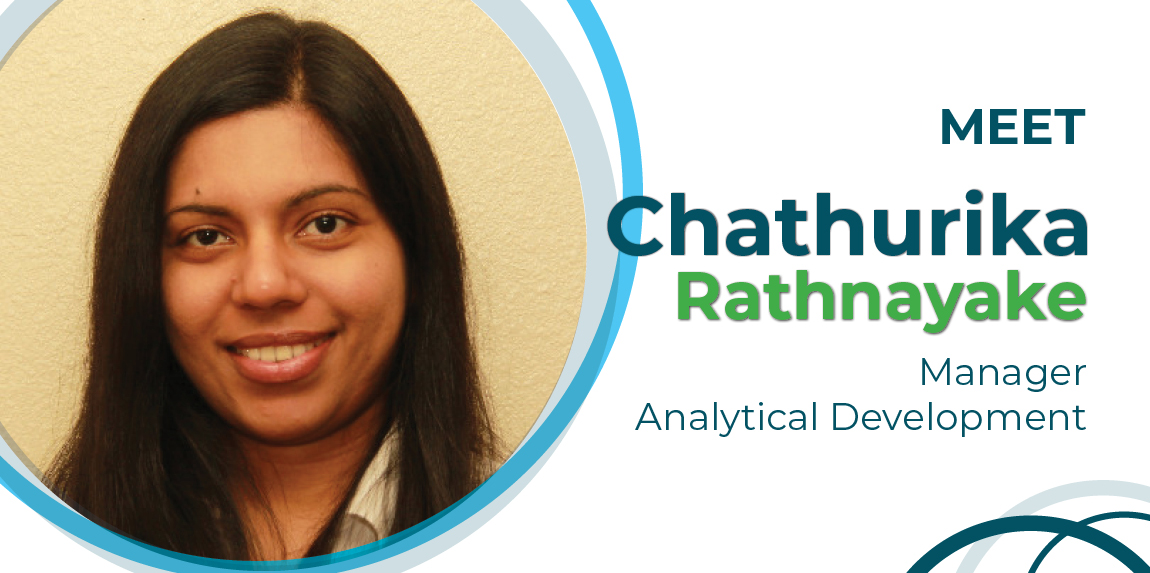 Chathurika Rathnayake, Ph. D., is the Manager of Analytical Development at Boston Analytical, Inc. in Salem, NH. She has been with Boston Analytical since 2019, serving first as a Senior Scientist, then as Group Leader, and now in her current role. She oversees a group of talented Senior Scientists who perform analytical development, optimization, feasibility and validation of small molecules. Chathurika collaborates with many Boston Analytical clients to ensure that their method development and testing programs are executed within budget and time constraints.
Prior to joining Boston Analytical, Chathurika worked as the QC Manager at Obiter Research in Champaign, IL. At Obiter Research, she managed all QC operations while chemical manufacturing synthetic precursors for active pharmaceutical ingredients. Her responsibilities included the development of assay methods for custom-synthesized drug precursor/raw material using chromatographic and NMR techniques.
Chathurika earned a Ph. D. in Analytical Chemistry from The University of Iowa in Iowa City, IA. Her Ph.D. research focused on developing liquid/gas chromatographic techniques combined with microscopic techniques to analyze trace-level molecules in bioaerosols. She has seven peer-reviewed publications with more than 400 citations. She also holds a B.S. in Pharmacy from the University of Colombo in Colombo, Sri Lanka.
Chathurika is a vital member of our Analytical Development team as well as a significant part of us achieving our daily goals in AD. We look forward to many successful programs under Chathurika's management. 
For interest in the many testing services that Boston Analytical offers, click here