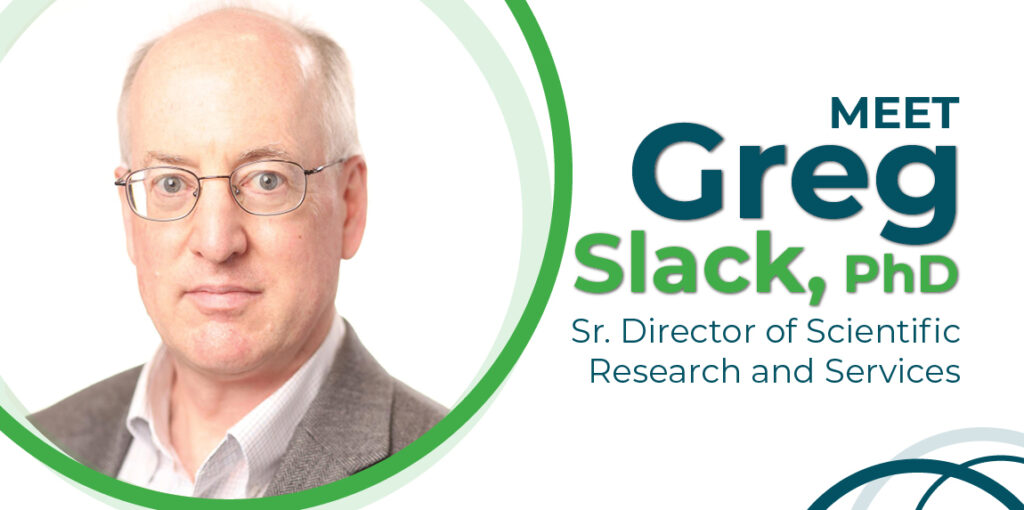 Greg is the Senior Director of a new area at Boston Analytical, Scientific Research and Services. In this role, he draws on his 20 years experience in scientific management and 10 years as a bench scientist to simplify and streamline internal business processes, resulting in increased responsiveness to client requirements. Greg provides technical leadership in many of Boston Analytical's business areas including business development, sales and quotations, and sample control.
After earning his PhD at the Virginia Polytechnic Institute and State University, Greg started his career working for two large pharmaceutical companies. During these 13 years, he developed, validated, and transferred analytical methods, then he managed these operations. Then Greg went to work for Clarkson University in New York as the Director of Research and Technology Transfer. He managed the submission of hundreds of research proposals and millions of grant dollars while growing the university's patent portfolio 4-fold. Additionally, Greg held positions as Adjunct Research Assistant Professor of Chemistry at Clarkson University, Adjunct Professor at SUNY Plattsburgh, and Instructor of Analytical Chemistry in the University of Massachusetts Lowell Continuing Education program.
He has authored and co-authored numerous publications, was a regular presenter at professional conferences, instructed numerous chromatography short courses, provided peer reviews for chromatography journals, and served on the Eastern Analytical Symposium Governing Board.
At Boston Analytical we are always innovating and improving on the ways we do business. We are beyond thrilled to have Greg be a part of the newly Scientific Research and Services department!
For interest in the many testing services Boston Analytical offers, click here