PROTEIN CHARACTERIZATION
SERVICES
Protein Chemistry Characterization
Protein Chemistry Characterization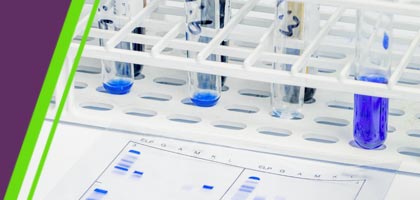 Boston Analytical provides protein characterization to accommodate regulatory requirements using our established methods to ensure the identity, purity and structural and conformational integrity and activity of your protein product. We can characterize proteins to identify impurities and provide characterization with binding assays or other types of assays, including peptide mapping analysis.
The importance of accuracy when characterizing proteins cannot be overstated. Boston Analytical identifies different properties that may affect efficacy, toxicity, immunogenicity and stability of your product. We use amino acid analysis (AAA) to precisely measure the types and amounts of different amino acids to help determine the appropriate amounts of other components.
We can be flexible to meet your specific needs whether it be for standalone analytical assays or broader testing requirements. Boston Analytical can help to provide valuable insight into the physical characterizations of your protein products.
Protein Chemistry Characterization Services
Peptide Mapping
Amino Acid Sequence
Intact Protein Molecular Weight
Post Translational Modifications
Charge Heterogeneity
Potency
Aggregation
Zeta Potential
At Boston Analytical, we have amassed more than 30 years of experience, and our depth of knowledge is matched only by the cutting-edge analytical equipment we use every day. As part of product development, we can assist with protein, oligonucleotide and peptide analysis that conforms with guidance documents such as ICH Q6B. We also offer both compendial methods and can customize a peptide mapping method to meet your specific product needs.
Our dedicated team uses the latest technology and equipment to fulfill all your protein, biosimilars and process support needs, including peptide mapping services. Contact us today to learn more about what we offer.
Protein Chemistry Characterization Inquiry Form
If you have a project that requires the expertise and knowledge in Protein Chemistry Characterization that Boston Analytical can provide, please complete the form below: