IN-PROCESS &
LOT RELEASE TESTING
IN-PROCESS &
LOT RELEASE TESTING
In-Process Testing and Lot Release Testing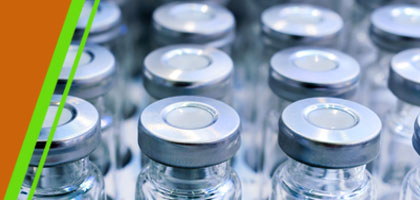 Pharmaceutical process validation testing or re-validation is necessary when you initiate a new process, change a piece of equipment, or adjust your product formulation. Boston Analytical is a nimble partner in completing in-process testing for process validation, and lot release testing for product release. We'll provide you with fast and accurate analysis for these time-sensitive tests.
Boston Analytical's in-process testing lab ensures you experience no delays in manufacturing your product. We help you get each product lot into the marketplace quickly with tight scheduling, fast turnaround time, excellent client communication, and detailed documentation. We also offer stability testing, cleaning validation and qualification of standard to help you determine the best way to manufacture your products. All of Boston Analytical drug product testing is performed according to GMP requirements, and meets all FDA inspection criteria.
In-Process and Lot Release Testing Services
When you choose us to be your partner for pharmaceutical release testing, your operations can benefit from our extensive range of capabilities and comprehensive expertise. We can be your complete resource for in-process testing of pharmaceuticals as well as numerous other related services. These offerings have enabled us to serve customers around the world. We have the facilities, equipment, and experience to provide:
In-process Testing
Lot Release Testing
Stability Testing
Cleaning Validation
Qualification of Standard
To learn more about everything we have to offer for your operations, get in touch with us today and speak with one of our knowledgeable representatives.
In-Process and Lot Release Testing Inquiry Form
If you have a project that requires the expertise and knowledge in In-process & Lot Release Testing that Boston Analytical can provide, please complete the form below: