Pharmaceutical Dissolution Testing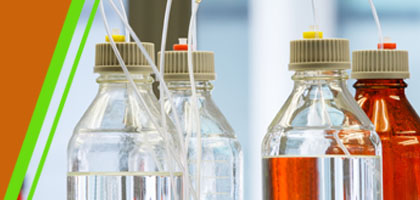 Since 1987, Boston Analytical has been performing dissolution testing, the measure of a drug's rate of release from its dosage form. During that time we have created hundreds of custom methods and USP <711> methods. Our expertise is unsurpassed in this area with one of the widest variety of apparatuses to include multiple Dissolution Apparatus IV instruments, as well as the use of HPLC systems. We are committed to providing quick and accurate results for your drug development, quality control, comparator studies and for your stability studies to determine the effects of time, temperature and humidity.
Boston Analytical is willing to work with you to provide a custom-designed method for HPLC analysis in dissolution analysis, or you may choose from those we already have proven. All of our methods are in compliance with USP and ICH guidelines, using either your protocols or our own. Boston Analytical's methods are written in an easy to understand, step by step format, to simplify method transfer. And, if you would like some assistance to do the work in-house, we also provide dissolution analysis consulting. We will work with you to ensure the best fit for your dissolution analysis needs.
If you'd like to learn more, contact us today!
Dissolution Apparatus Services
USP Dissolution Apparatus I - Basket
USP Dissolution Apparatus II - Paddle
USP Dissolution Apparatus III - Reciprocating Cylinder
USP Dissolution Apparatus IV - Flow-Through Cell
USP Dissolution Apparatus V - Paddle over Disk
USP Dissolution Apparatus VI - Reciprocating Holder Apparatus
Dissolution Testing Inquiry Form
If you have a project that requires the expertise and knowledge in Dissolution Testing that Boston Analytical can provide, please complete the form below: