PHARMACEUTICAL METHOD VALIDATION
PHARMACEUTICAL METHOD VALIDATION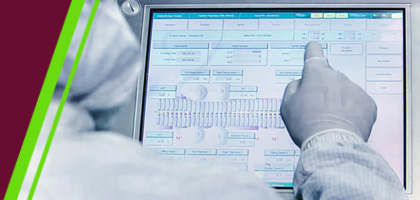 Boston Analytical provides pharmaceutical method validation under cGMP, following USP and ICH Q2 (R1) guidelines, using the client's protocol, or using customized Boston Analytical protocols. We test the performance characteristics of specificity, linearity and range, precision, accuracy, solution stability, limit of detection, limit of quantification, and robustness, and other parameters, as required by the client during analytical method validation.
Pharmaceutical method validation is required by most regulators to show the method provides accurate, reliable, and consistent data and is suitable for its intended use. Boston Analytical provides a report clearly detailing the results, as well as citing the method tested and protocol used, the reagents and equipment, the calculations performed, and the procedures followed. Since results are collected using a LabWare LIMS™ system, details are available in ELN format. Boston Analytical can provide pharmaceutical method validation services to validate your methods and prove they are fully viable.
Method Validation Services
Customized Validation Protocol Development, including Development of Validation Acceptance Criteria
Validation using USP <1225>, "Validation of Compendial Procedures"
Stability Indicating Testing
Forced Degradation Studies
Transfer-ready Validated Methods Appropriate for the Phase of Development
Revalidation when the method is updated, new compounds are analyzed, or the sample matrix changes
With our analytical method validation services applied to your methods, you can rest assured that we will provide you with consistent, accurate results you can trust. We make sure all analytical procedures are clearly defined and understood before we begin, as per FDA specifications. Whether we develop a starting method for you or use an existing method you already have, one can be certain we will do whatever is necessary to deliver the optimal outcome.
We are proud to serve pharmaceutical companies around the world with results-driven, timely, and accurate analysis to suit their varied needs. This is only one of the many specialty services we can offer to our clients. If you would like to learn more about this or any other capability we can offer for your laboratory, get in touch with us today.
Validation Inquiry Form
If you have a project that requires the expertise and knowledge in pharmaceutical validation that Boston Analytical can provide, please complete the form below: