METHOD DEVELOPMENT SERVICES
METHOD DEVELOPMENT SERVICES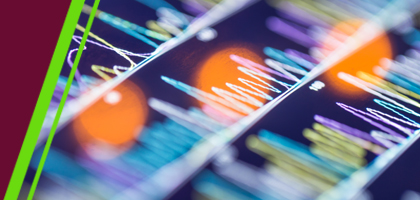 For over 30 years Boston Analytical has been developing GMP analytical testing methods that verify pharmaceuticals against manufacturing and quality specifications, characterize drug product ingredients, evaluate API performance, and guide stability studies. We have the most advanced instrumentation in our laboratory that is accurately calibrated and ready for testing.
At Boston Analytical, analytical method development projects can be custom-designed to meet your specific analytical requirements, or we can use our own proven method development approaches. Some of the common pharmaceutical method development services we handle are HPLC method development, UPLC method development, ICP-MS method development, and dissolution method development,
Analytical Development Services
Method Development for Small Molecules, Large Molecules, Biologics, Solids, Patches, Gels, Ointments, Liquids, and Inhaled Products
Multiple Chromatography Techniques, including HPLC, UPLC, GC, LC-MS, and GC-MS
System Suitability Tests
Method Optimization
How Our Work Benefits Pharmaceutical Companies
The analytical method development services we provide for our clients is a critical step in the drug development process. Analytical method developments help ensure drugs meet all regulatory requirements and industry standards for accuracy, reliability, and reproducibility. All of these criteria must meet current Good Manufacturing Practices for the pharmaceutical market.
Among the many qualities that must be tested with these methods are identifying and quantifying ingredients, testing the potency of the particular active pharmaceutical ingredient, and checking for any impurities that may exist. Given the complexity and necessity of these, it is imperative that analytical method development and validation services are accurate, compliant, and provided quickly enough to enable a drug development company to get their drug into clinical trials and eventually to market.
Why Choose Boston Analytical?
We have served the life science industry for more than 30 years, providing high-quality analytical testing from our cGMP compliant, FDA and DEA registered, and ISO/IEC-17025:2005 certified laboratory just outside Boston. Our clients have come to depend on us because we are devoted to providing the highest levels of service in everything we do. We differentiate ourselves by giving each customer a dedicated project manager to help develop the strategies and identify the services that best fit its needs.
When it comes to our analytical method development services or anything else we do, our clients can count on receiving results-driven capabilities and innovative processes to solve their problems. When we create methods for customers, they will be delivered in an easy-to-understand format that takes them step by step through the procedure. These are paired with detailed reporting that gives them all the information they need with clarity and precision.
In addition to our analytical method development service, we are adept at providing specialty services that include on-site environmental monitoring and inductively coupled plasma — mass spectrometry analysis. We also are the only laboratory in the area that is equipped for a wide range of other specialized analytical and microbiology testing services.
Our commitment to being on the leading edge of technology is a major component of our success. For example, we have implemented LabWare LIMS™, LabWare ELN™, and an environmental monitoring software solution to provide our customers with the fastest and most accurate results. We also invest in updated equipment and other technology on a regular basis. To learn more about everything we have to offer, get in touch today.
Analytical Development Inquiry Form
If you have a project that requires the expertise and knowledge in Analytical Development that Boston Analytical can provide, please complete the form below: