Coughlin brings over 14 years of Biotechnology experience as the former President/CEO of MassBio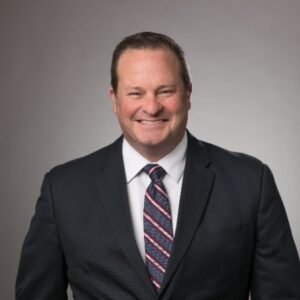 SALEM, New Hampshire – Boston Analytical, a leading provider of analytical and microbiological testing to the pharmaceutical industry, is delighted to announce the appointment of Bob Coughlin to its Board of Directors and Advisory Team. Coughlin brings a wealth of Biotechnology experience having served as President and CEO of the Massachusetts Biotechnology Council over the past 13 plus years. Additionally, Coughlin has served as Massachusetts State Representative and an appointee in the Patrick administration in Massachusetts.
"Bob's experience and proven leadership will be a great addition to our Board of Directors. His experience in taking MassBio from a 400 member company not-for-profit to a 1400 member company powerhouse organization providing support and services to the Boston/Cambridge pharmaceutical cluster will be a welcome addition to our board." stated Jim Carlin, Chairman of the Board. "I've known Bob for many years and know that he understands the Biotech sector and knows the demands of the industry. He will play a significant role in planning and executing the future of Boston Analytical."
Background on Bob Coughlin
Coughlin is currently the Managing Director of JLL Brokerage Team's Life Sciences industry practice.
Prior to joining JLL, he was the President and CEO of the Massachusetts Biotechnology Council, the non-profit group established to represent the Life Sciences industry in Massachusetts. Coughlin served in his role as President and CEO for 13 ½ years and was a key figure in establishing the Boston area as a leader in the pharmaceutical sector.
Earlier in his Career, Coughlin served in the public sector as a State Representative and then as Undersecretary of Business Development for the State of Massachusetts. He started his career with Clean Harbors as a Regional Sales Manager.
About Boston Analytical
Boston Analytical, the Life Sciences division of Alpha Analytical, is a cGMP compliant, FDA/DEA registered, ISO/IEC-17025:2005 certified analytical laboratory located in Salem, NH. Boston Analytical provides testing services to Pharmaceutical and Medical Device companies worldwide including Analytical Testing and Method Development, Protein Chemistry Studies, Microbiological Testing and EM Services, Stability Testing & ICH-compliant Storage, and Extractables & Leachables Studies.